Transit planners often look for the path of least resistance but this more often than not reduces the effectiveness of transit. Transit should be built where it will be most effective not where it's cheapest to build.

Quietly last month a report was released by the New York DOT after a yearlong study looking at the feasibility of restoring passenger service along the LIRR Lower Montauk Branch (LM), a two track non-electrified line which runs from Long Island City (note: the LM does not connect to the East River Tubes to Manhattan, although Manhattan service may be possible if the Montauk Cutoff was rebuilt and trains looped back via Sunnyside Yards) through Maspeth, Middle Village, Richmond Hill, and Jamaica where it connects back with the Main Line. The LM was once part of the larger LIRR network which had a passenger terminal in Bushwick as well as LIC. After the LIRR was extended into Manhattan passenger service on the LM dropped and the line was mainly used for diesel train runs to Montauk which could not use the East River Tunnels. The LM had 6 passenger stations between LIC and Jamaica with all being abandoned by 1998. The LM is not solely used by freight trains which service the industrial areas of Maspeth and the trash trains coming in from Long Island (the LM connects to the Bay Ridge Branch and the Hell Gate Bridge so freight can get off the island).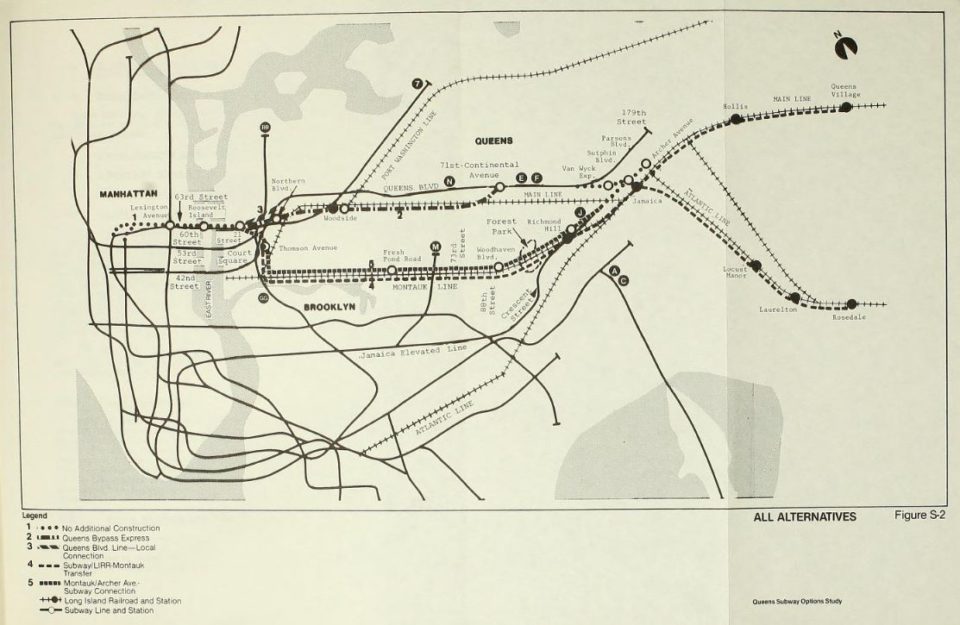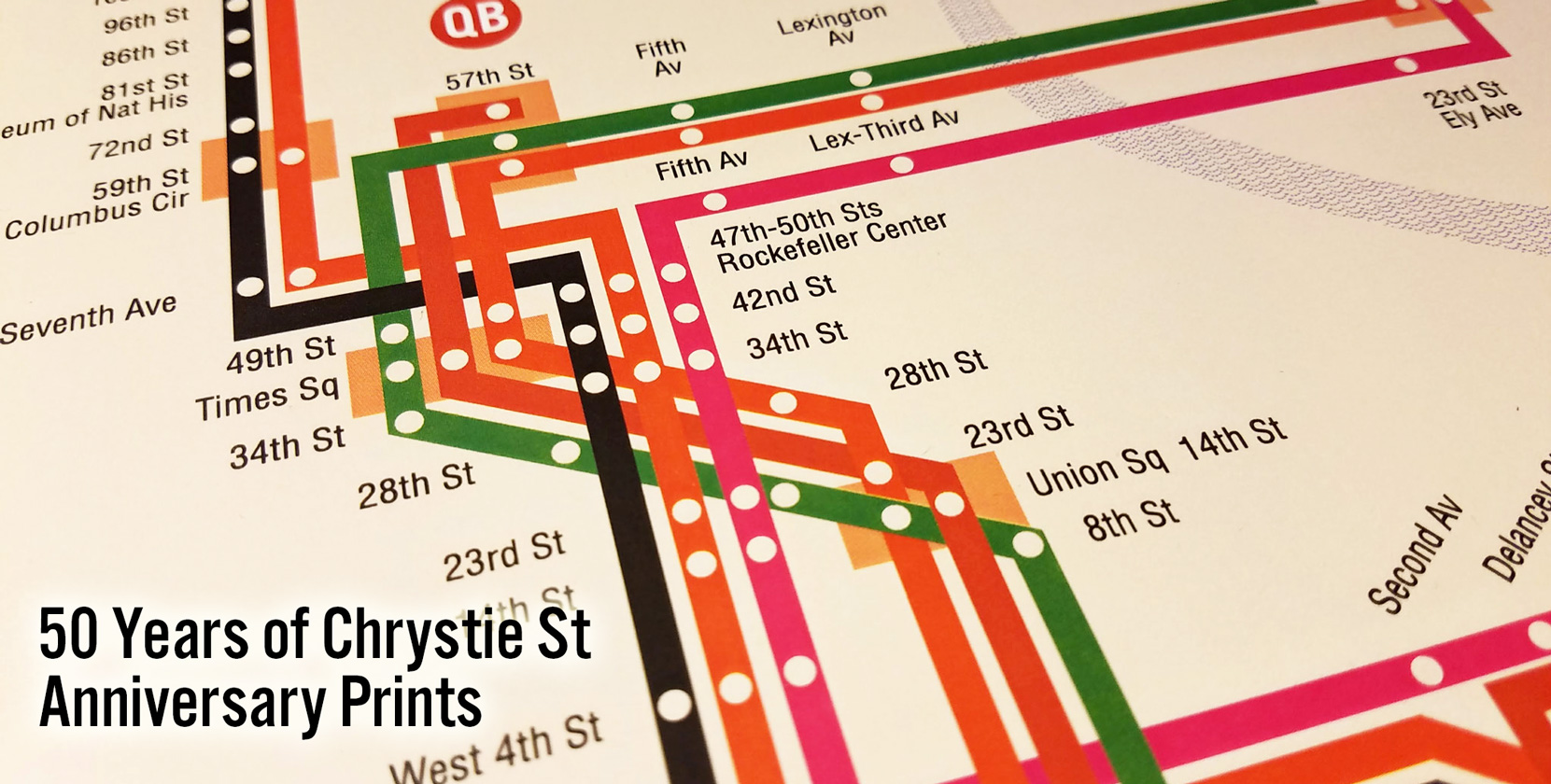 Time and again proposals have been put forth to reuse the branch, all coming to naught. When the MTA was looking at ways to connect the 63rd St Tunnel (F train) to the larger transit network in Queens (the tunnel had been stopped at 21-Queensbridge and funding ran out before it could be extended east), they considered the LM as part of a super-express line to Jamaica. Ultimately this was rejected in favor of simply connecting the 63rd St Tunnel to the Queens Blvd Subway. The latest study was released last month and looked at adding passenger service via Diesel Multiple Unit train cars (DMUs) which meet FRA standards for passenger rail cars operating along side freight trains. The study conducted by AECOM and sponsored by former Councilwoman Elizabeth Crowley concluded that restoring the line would cost between $1 billion and $2 billion depending whether freight trains were eliminated or not. The report concludes that due to the high cost of rebuilding parts of the line to eliminate grade crossings and other ROW hazards, along with the service levels needed to attract riders and not interfere with freight, and the potential push back from residents along the line, that the line would only attract about 21,000 riders on a weekday. For comparison, the recently opened 2nd Ave Subway to 96th St, a 1.8 mile extension, cost $4.5 billion but sees over 200,000 riders a day. While Crowley seems upbeat about the study her successor is not:
Councilman Robert Holden, Crowley's successor, expressed his disapproval of the study in a statement on Monday, saying that the cost of the study [$500,00] was not worth the investment.

"This study was a colossal waste of money that could have otherwise been used to benefit my district," Holden said in the statement. "Instead, those tax dollars went to fund a study for a project that is both infeasible and undesirable."
The conclusions of this study point to a core belief I've held about transportation planning for some time, something on which almost all the plans I've put forth over the years are based. That is that transit should be built where it's most effective, not where it's least expensive to build. To understand why this point needs to be made one must understand the history of rapid transit planning in the US after World War II. Before the war transit systems were built by private companies or by companies chartered by a city. Due to low material and labor costs, along with a belief by city leaders that nothing should stand in the way of progress, transit systems wove their new lines through the densest parts of the city often requiring targeted demolitions (usually for wider turns). At the same time, in order to build ridership, these companies often built their lines to the frontiers of cities so that new suburbs could spring up around the transit.
After World War II priorities shifted from transit to highways which required vastly more urban real estate to build. With urban renewal funds and slum clearance laws cities could more easily bulldoze whole neighborhoods to built roads. Seeing that little funding was available to build new rail lines urban planners sought to combine both rail and highway projects along a single right-of-way to save money. In New York City master builder Robert Moses famously blocked transit from his projects but in Chicago planners designed most of their new super highways with a wide median so that transit could be added later: the Congress and Dan Ryan Lines were built at the same time as their eponymous highways, the Kennedy Expressway left room for the Blue Line to be later extended to O'Hare Airport and the Stevenson Expressway left space for a Southwestern Line but this was later rerouted and became the Orange Line.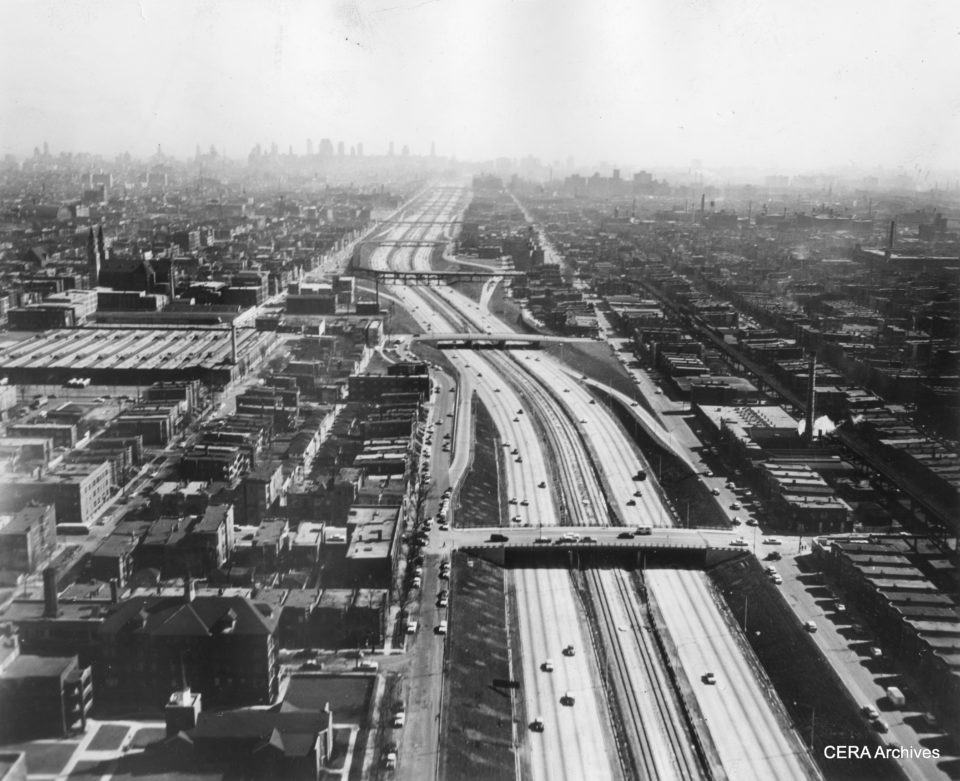 Building rapid transit along the median of a highway has a major disadvantage, that being a much further and formidable walk from the station to one's destination going over the highway (part of the planning behind median stations was for an increase in bus transfers to cover the longer journey). Transit, being a primarily pedestrian-centric form of transportation, is most effective in dense urban areas where the last part of the journey is less than a 15 minute walk away. Highways, on the other hand, tend to create less dense, sprawling development which is hazardous for the pedestrian. While Chicago's highways ran through existing neighborhoods so that the new transit could still be accessed relatively easily, when the Washington DC Metro was built along I-66 it did so after the suburban sprawl had already developed. Today, with the introduction of the Silver Line through Tyson's Corner, one can witness the difficulties of converting a suburban space to a walk able neighborhood even when transit is introduced. Part of the thinking behind building transit along highways or out of the way ROWs is that most riders would drive to the station and park. This mid-century mindset reduces the overall effectiveness of transit and encourages more auto-dependent growth.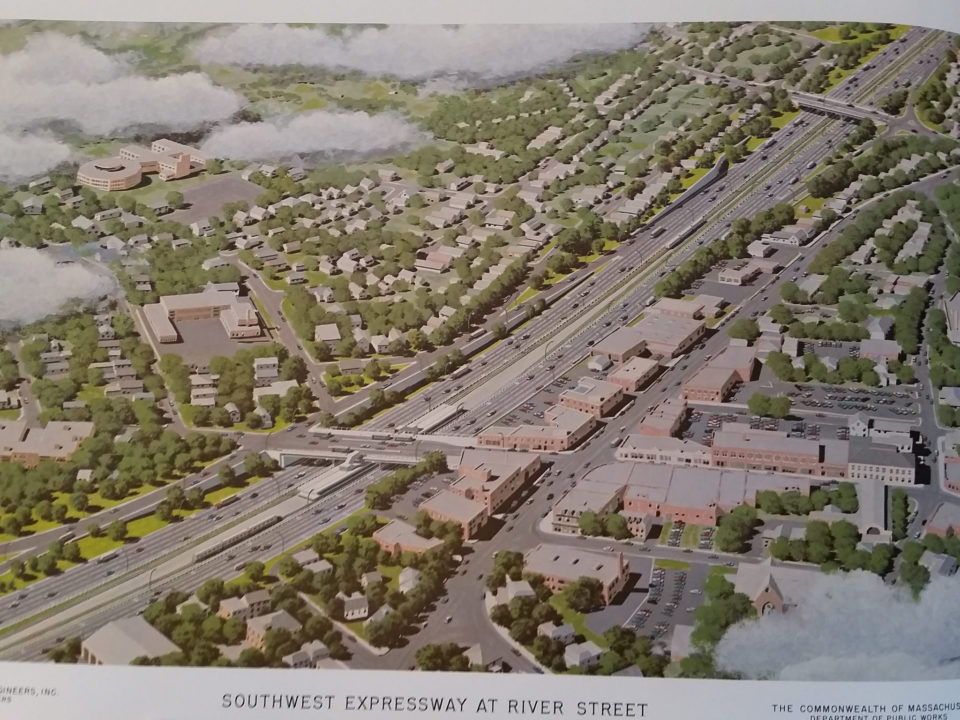 As new highways were built railroad and transit ridership dropped. In most urban areas both intercity and streetcar lines were being bought, converted to bus lines and abandoned. In the large, dense cities of the northeast, which had a larger share of suburban commuter rail riders, planners were looking at ways to salvage the lines which still had significant ridership and redevelop those that didn't. Boston had the boldest plan which cut back all commuter rail lines to outside of the new belt highway, Route 128, and extended all rapid transit lines to meet them. The Red Line to Braintree and Green Line to Riverside were first to be built in this plan. Ultimately many of these suburbs preferred commuter rail to rapid transit as the higher fares kept unwanted potential residents (poor and minority) out. Extensions of the Red Line through Arlington and Lexington, along with further extensions of the Orange Line (one of which was to run along the median of a new, now rejected, expressway), were shot down in favor of keeping commuter rail service or other improvements.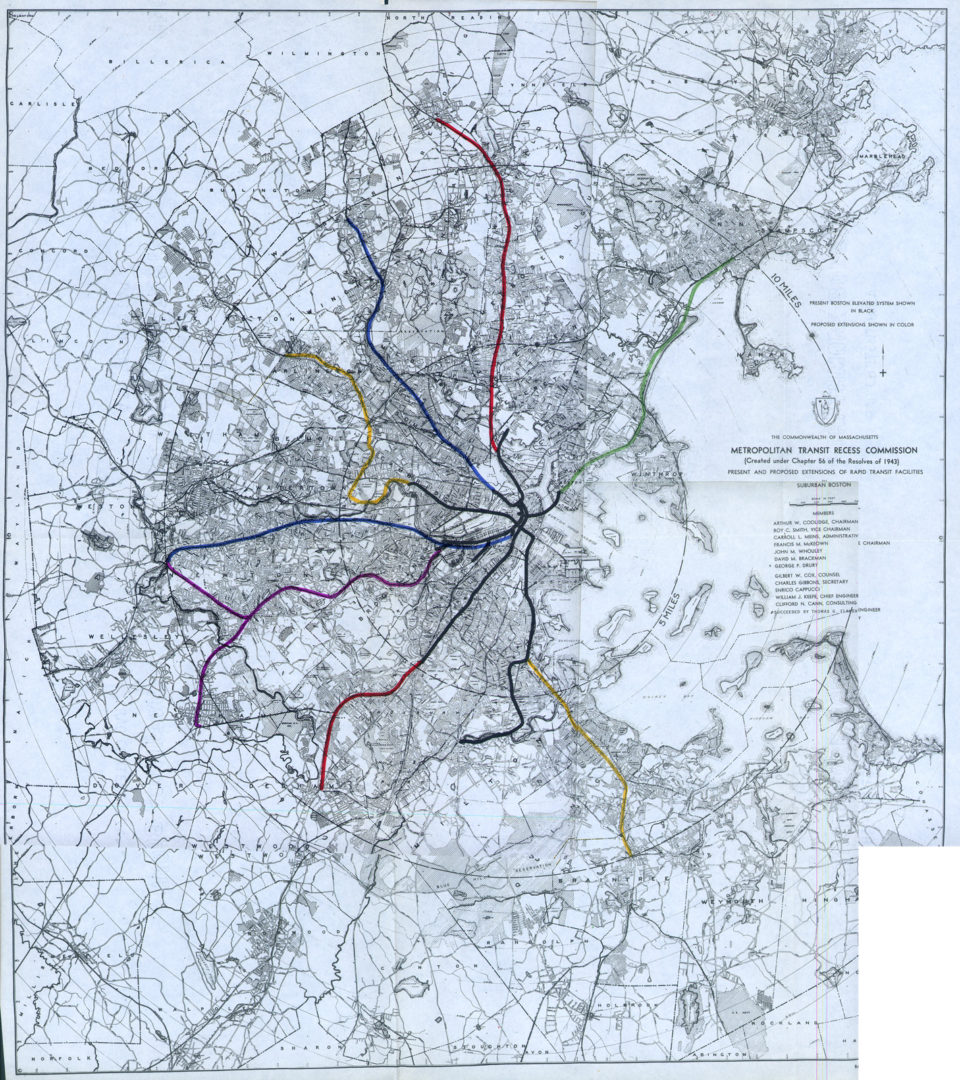 What these examples illustrate is how planners have been taught to think about new projects, where the costs of new ROWs are prohibitive or would face too much backlash. Planners are taught that it's best to avoid controversy, or rather the politicians who often propose these projects are looking to avoid conflict so they can get reelected. One of the brilliant political tactics employed by Robert Moses was to allow politicians to "stand up to him" even though he knew they would ultimately vote for the projects to be built; they wanted to get the funding and recognition but avoid the blame. This leaves planners trying to come up with ways to use existing infrastructure and ROWs to keep costs and opponents at a minimum. This IS a worthwhile exercise because in many older cities neighborhoods once grew up along now abandoned rail lines and already have the density to support new rail. But what is often missed is that there are reasons why these rail lines were abandoned in the first place and circumstances may not have changed for the better; some neighborhood lost residents and some grew up, encroaching on the ROW. Suburban development often came after these lines had been abandoned so that the new shopping centers and office parks are not near the old train lines.
Most often is the case where a planner or politician is ignorant to the facts on the ground. Former Councilwoman Crowley pushed the LM study because she claimed the tracks were abandoned and never intended for freight; Neither is the case and this shows a total lack of understanding of just how many tucks can be taken off the road by one train. Freight rail business is booming all across the country and will only increase as our highways and bridges become overburdened.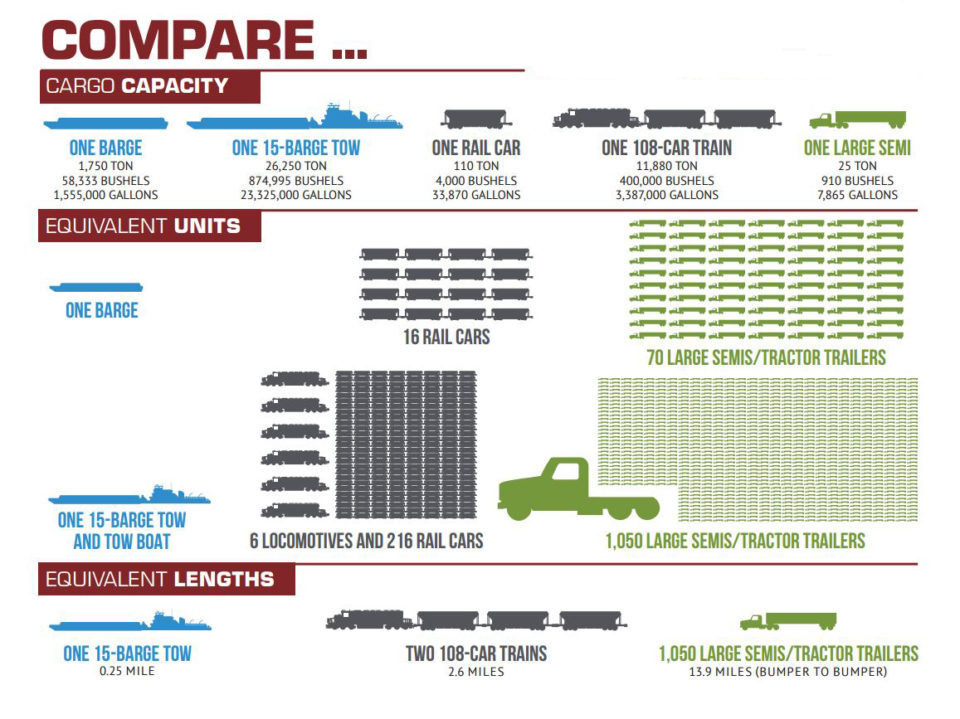 Freight rail keeps trucks off the streets but also keeps truck pollution out of the air. Additionally these urban freight rail lines serve active manufacturing and industrial businesses whose workers often live nearby. Eliminating freight would put these jobs at risk and do lasting harm to tight knit working class communities, of which there are fewer and fewer these days. Should these businesses close it is questionable that the land could even be redeveloped because of industrial pollution which would need to be cleaned up first.
A similar, and older proposal, is to reuse the LIRR Bay Ridge Branch which is a circumferential freight line from Bay Ridge to East NY as part of a new inter-borough rapid transit line bypassing Manhattan. First proposed by the Regional Plan Association and added to their regional plans since, the Triboro RX line is seen as a cheaper alternative to address nontraditional commuting patterns. Past East NY the line would run up through Middle Village, Jackson Heights, Astoria and into the Bronx. Unlike the LM, which once had passenger service, the majority of the rail along the proposed route was not used for passenger service or if so didn't have stations (the exception being the East NY LIRR station which I was fortunate enough to document). Because most of the route didn't have passenger service there are no former stations that could be reopened so land would have to be taken to make room. Additionally, like the LM, the line was never electrified so that DMUs would have to be used, adding to the pollution through residential neighborhoods. Space for a maintenance facility and yard for the new trains must be found as well which further adds to cost and difficulty. The idea is to allow riders to bypass Manhattan but Manhattan is where the vast majority of riders are trying to get to which means the new line would have a fraction of the ridership that a radial, Manhattan-bound line would have. It's not that these issues could not be overcome but that they all add to the cost and are details often overlooked when thinking in the big picture.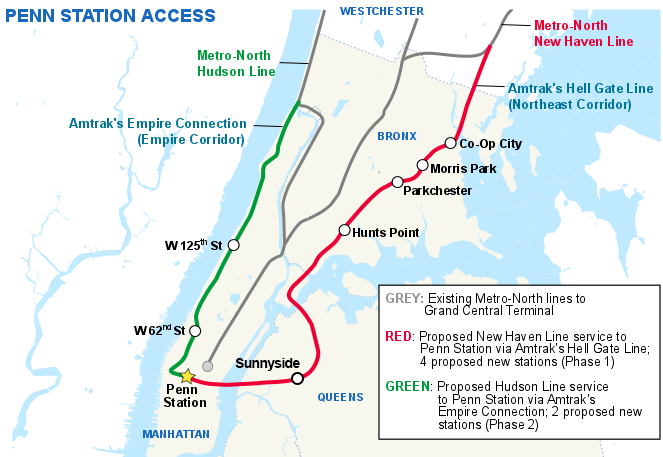 While better inter-borough transit connections are absolutely needed the lower ridership projections suggest that a combination of bus rapid transit (bus lanes) and improved/low cost Metro North and LIRR service would be a better investment. For instance, adding infill stations along the Northeast Corridor line from Co-Op City to Sunnyside with a new station at Northern Boulevard for a transfer to the Queens Blvd Line would be far cheaper.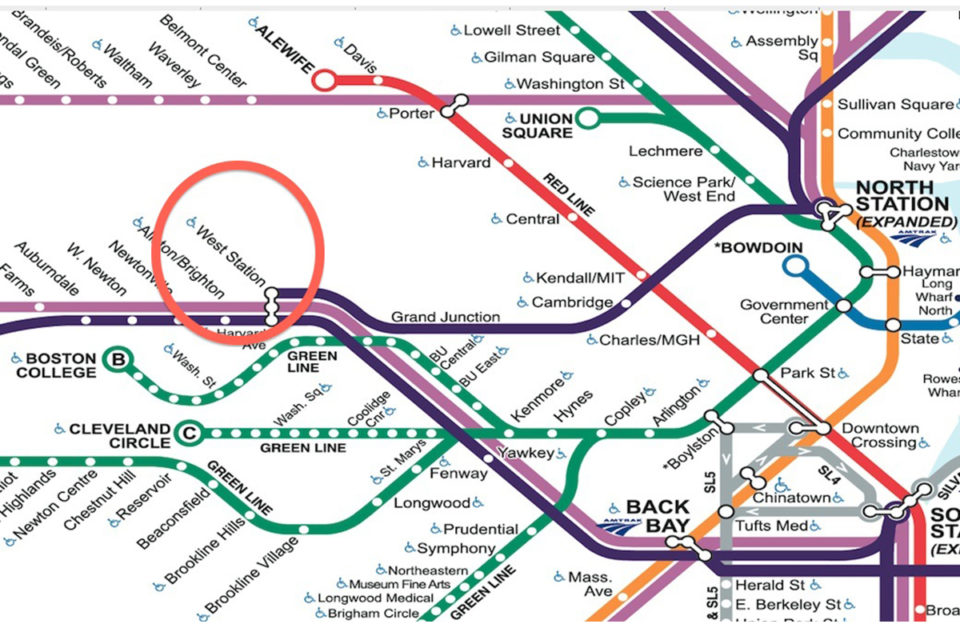 In Boston there are similar proposals to reuse freight lines. Due to geography the railroads of Boston either come in from the south and west to South Station or from the north to North Station. A tunnel connecting the two sides has been proposed for over a century but costs keep the project from gaining steam (supposedly space was left for the tunnel when the Big Dig was built but no actual parts of the project were ever started). There is, however, a connection from the west to the north via the Grand Junction RR through Cambridge. The GJRR extends from the former Beacon Park Yards in Allston, over the Charles River to Cambridge and then up to Somerville where it makes a large S curve to Sullivan Sq and then over the Mystic River to Everett (formerly it continued to East Boston but that section was abandoned). The GJRR was never used for passenger service so there is no station in Cambridge that could be reopened. The line is often used to shuttle non-revenue trains to the commuter rail maintenance facility in Somerville so the infrastructure is modern and well maintained. Back in Allston the Beacon Park Yards were sold to Harvard University and the Commonwealth is looking to completely rebuild the Mass Pike interchange which surrounds the yards. The current plan is to use the land to create a mixed use TOD neighborhood around a new commuter rail station, West Station (terrible name), along the Worcester Line to South Station. Just to the west a new infill station, Boston Landing, was built by private dollars by New Balance for their new headquarters.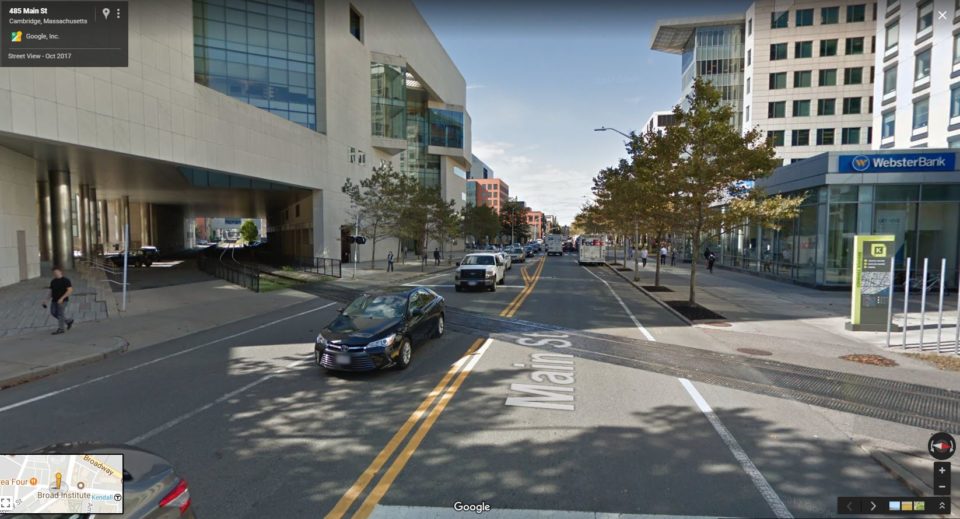 Planners have seized the opportunity to create a new transit line by adding service from West Station to North Station via the Grand Junction. I have my reservations about West Station (which I'll outline in another post) but the call for service along the Grand Junction leaves me feeling the same as the LM or Triboro RX. The GJRR runs through a very tight ROW which has been encroached upon by MIT and private development near Kendall Sq and East Cambridge; a relatively recent MIT building was built over the ROW but left space for two tracks beneath. For slightly less than a mile there are two tracks but the rest in single track with space for a second. My primary concern is the multiple grade crossings along the route which run through major east-west streets such as Mass Ave, Main St, Broadway, and Cambridge St. While there is the possibility of grade separating Mass Ave, Main St is where the new MIT building was built above and the Red Line runs below. Any station added to the line would be built close to Kendall Sq, most likely between Main St and Broadway, so this leaves the grade crossings there in place. Cambridge St is close to where the tracks would merge with the Fitchburg Line into North Station and the McGrath Highway overpass runs above so that any grade elimination would be tight.
Like the LM there is the question of service levels. The rosy plans I've seen propose a DMU, rapid transit like service from North Station to West Station and possibly extending to Framingham to add service through Newton. Rapid transit service, 5-10 min headways, are not possible on the single existing track so this would require expanding the line to two tracks and finding space for stations. As the line would still be used by commuter rail moves and the occasional freight train the grade crossings would need to feature the traditional traffic gates with ample time for the trains to pass. Unlike light rail which can run on street lights (which isn't ideal for rapid transit service but that's another issue), the FRA has stricter standards for heavy rail so the length and frequencies of the crossings would back up traffic instantly. Lastly there is the question of demand. Unlike Triboro RX or LM, the GJRR actually runs past a major jobs center in Kendall Sq and MIT. But the GJRR would only connect to the existing transit network at West Station and North Station; the Red Line at Kendall Sq is 1,000 ft walk away which makes it less likely that riders are going to chose this option over staying on the commuter rail to South Station. The commuting patterns from Newton or Framingham don't justify rapid transit levels of service to Kendall, MIT, or even North Station (maybe the occasional game at the Garden). In fact the majority of workers in Kendall Sq are coming from Cambridge. This means that the majority of workers headed to Kendall and MIT are still going to commute via the Red Line or bus. This being the case it would be far more beneficial to build bus lanes on River St and Western Ave with new service between Allston, Central Sq, Kendall Sq, East Cambridge and Charleston with connections to the Red, Green and Orange Lines.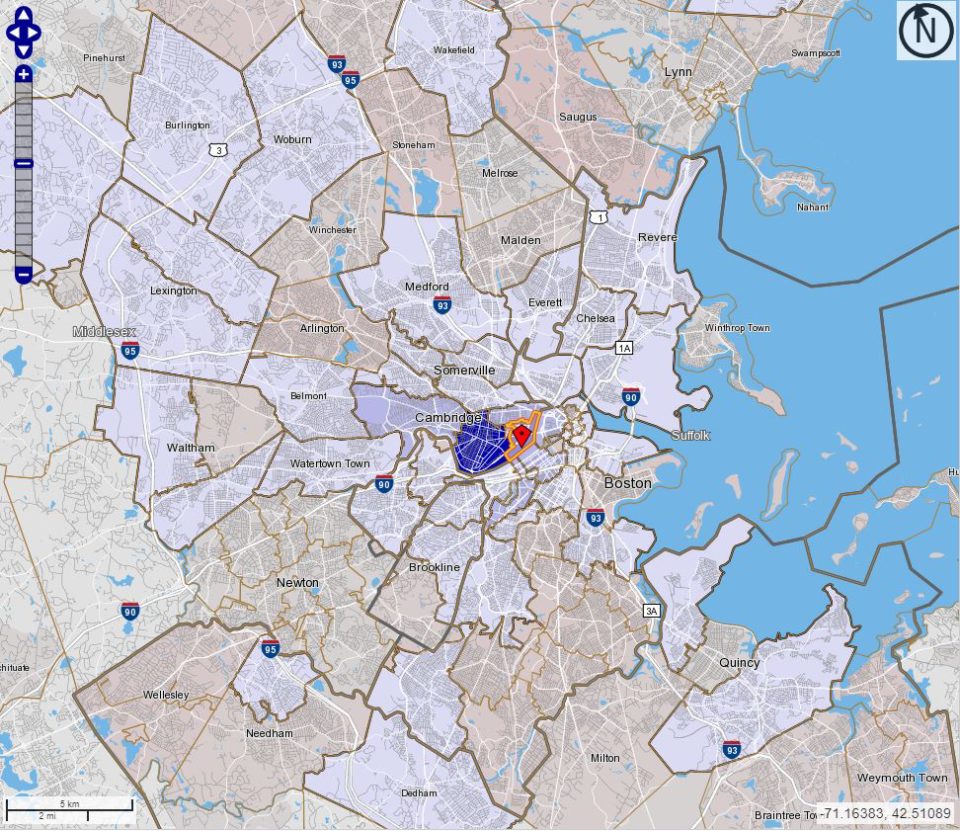 Freight railroads seem like low hanging fruit in terms of new transit ROWs but there are a number of factors to consider that cast doubt on their effectiveness. Because of lower running frequencies freight railroads often feature grade crossings. Only in cities with very high freight train usage do you see grade elimination and even then they are usually only in the most congested areas. Per FRA regulations light rail cannot run on the same tracks as freight so new tracks along the ROW need to be built, often requiring the very eminent domain which was trying to be avoided. Stations along the line are therefore more often further from walk able business districts; the Orange Line is Chicago was built along freight rail lines to Midway Airport and features stations that are up to a quarter mile from main streets. Bus transfers make up a good deal of ridership but that only adds to surface street traffic. If the line had been built as a subway it would have run under South Archer Ave, a well-developed commercial main street surrounded by residential neighborhoods. Like the LM, it may be possible in the future to rezone the industrial areas but this takes local jobs away and still doesn't help existing residents with established commutes.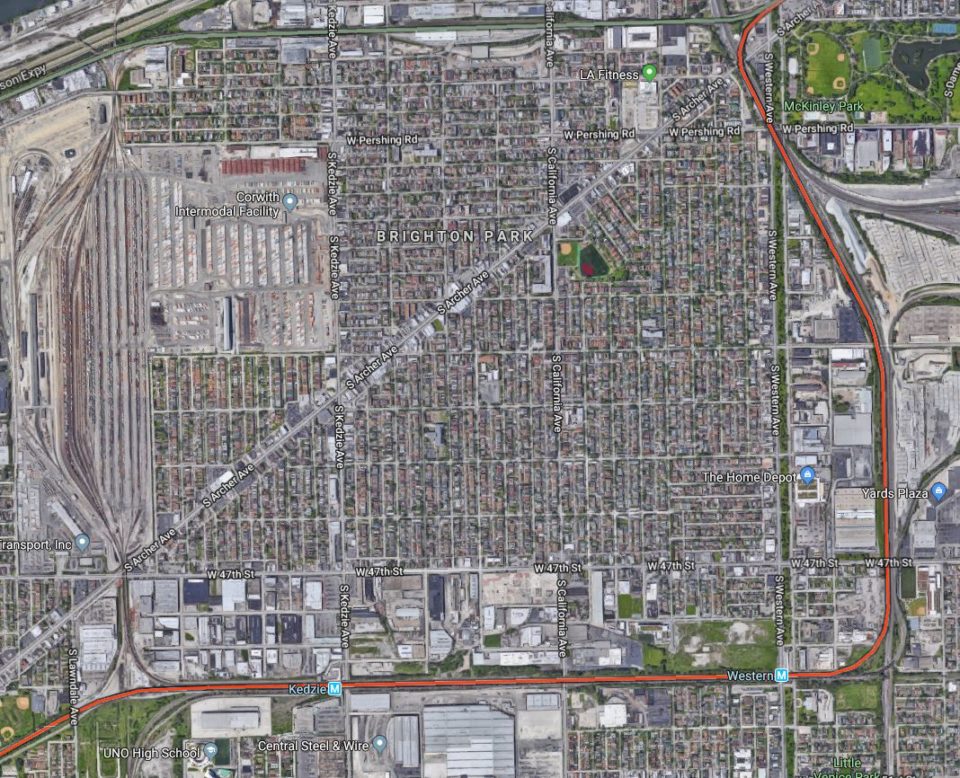 There are many more proposals like these across the country which don't stand up to scrutiny. But this isn't to say that all rail lines are the same. In Queens the Rockaway Beach Branch runs parallel to busy Woodhaven Boulevard and was designed to be incorporated into the existing subway networks. Part of the line was connected to the A train but the rest remains abandoned with occasional sides making an effort to restore service or convert the line to a park (why not both?). In Chicago there is a study underway to extend the Red Line south to 130th St. The Dan Ryan Expressway south of 95th St still has space along the median to Blue Island but planners are looking at using the Union Pacific ROW through a residential neighborhood instead. In this case this is a superior alignment; the highway runs close to the Metra commuter rail while the UP tracks run through a transit desert. In Los Angeles the Expo Line recently opened all the way to Sana Monica along an abandoned interurban rail line. The Expo Line had to be grade separated in many places with elevated flyovers and tunnels and if the Red Line extension and Rockaway Beach Branches are built these too will require rebuilding and expanding what is already there. What's important is to understand that just because the rail is already in the ground it isn't easy or cheap to modernize and expand the service.
Freight and abandoned railroads are often first choice because of the lower cost of land acquisition but this ignores the needs of rebuilding. If a new line that costs more to build will attract significantly more riders then it should be the top choice. But this doesn't mean we can ignore cost. The 2nd Ave Subway was the most expensive in the world, cost per mile, and many are beginning to question why the MTA allows such high costs to continue. Building a new transit line through existing neighborhoods inevitably leads to concern from existing residents who don't want to see years of disrupting construction and possibly higher taxes to pay for the line. Often, too, suburban residents like their quiet neighborhoods away from transit. The answer, therefore, is bolder planning that engages with residents sooner. Instead of the traditional top down approach cities should work with their communities to find the best solutions based on residents needs and develop plans from these. Citizens are more likely to support more expensive, even disruptive projects if they feel they are part of the planning and understand how it will help their lives. Building transit that attracts the most number of riders also encourages new walkable development further reducing the need for cars and reducing pollution. Building transit further away from walkable areas still requires riders to drive at some point. Worse still, freight lines and highways are often dividing lines between neighborhoods. Transit, at its best, can be used to knit neighborhoods together. Running new transit along dividing lines cannot do this.
There is a mindset in the world of exercise where you should always start with proper form because as you progress you will shape your body to it and if you start with bad form you'll be doing more harm to your body as you go. The same can be said for transit planning. If you build a transit network based solely on where lines can be built for cheap you will do more harm than good, spending billions of tax payer dollars that help fewer riders and doesn't create the proper framework for future development. Bad transit is worse than no transit so city leaders and urban planners need to step back and ask themselves what is the right form when creating their transit plans. Ultimately a project with a higher up front price tag will be an invaluable investment that will pay dividends far into the future.