Like a fly ball out of CitiField New York Governor Andrew Cuomo announced recently that he was going to build a rail link between LaGuardia Airport and the Mets-Willets Point station on the IRT 7 train and the LIRR Port Washington Branch. Once the shock wore off and we all had time to digest the plan many people began to find problems with it. The Governor plans on paying for the extension, currently priced at $450m, with money the state took from a settlement with foreign banks. If it's true that all the funding will come from Albany then this means the project doesn't have to go through lengthy federal environmental reports looking at all options; Cuomo can just build it. This has obviously caused some concern as there are a lot of unknowns about the proposed routing. Both Second Ave Sagas and The Transport Politic have pointed out some major flaws with the routing but there are still some major upsides that I feel aren't being addressed.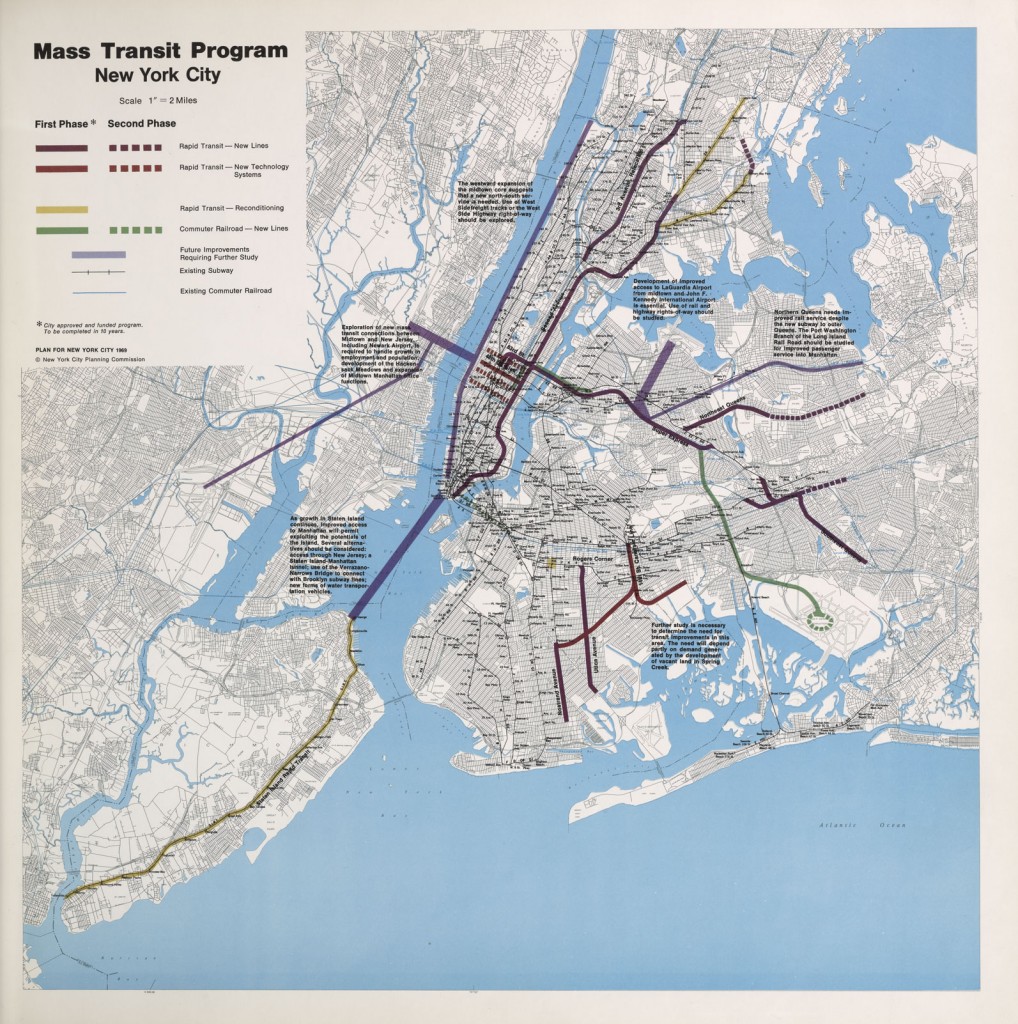 First, however, some background. Plans to connect NYCs two major airports to the current subway network go back to 1968 when the city released a major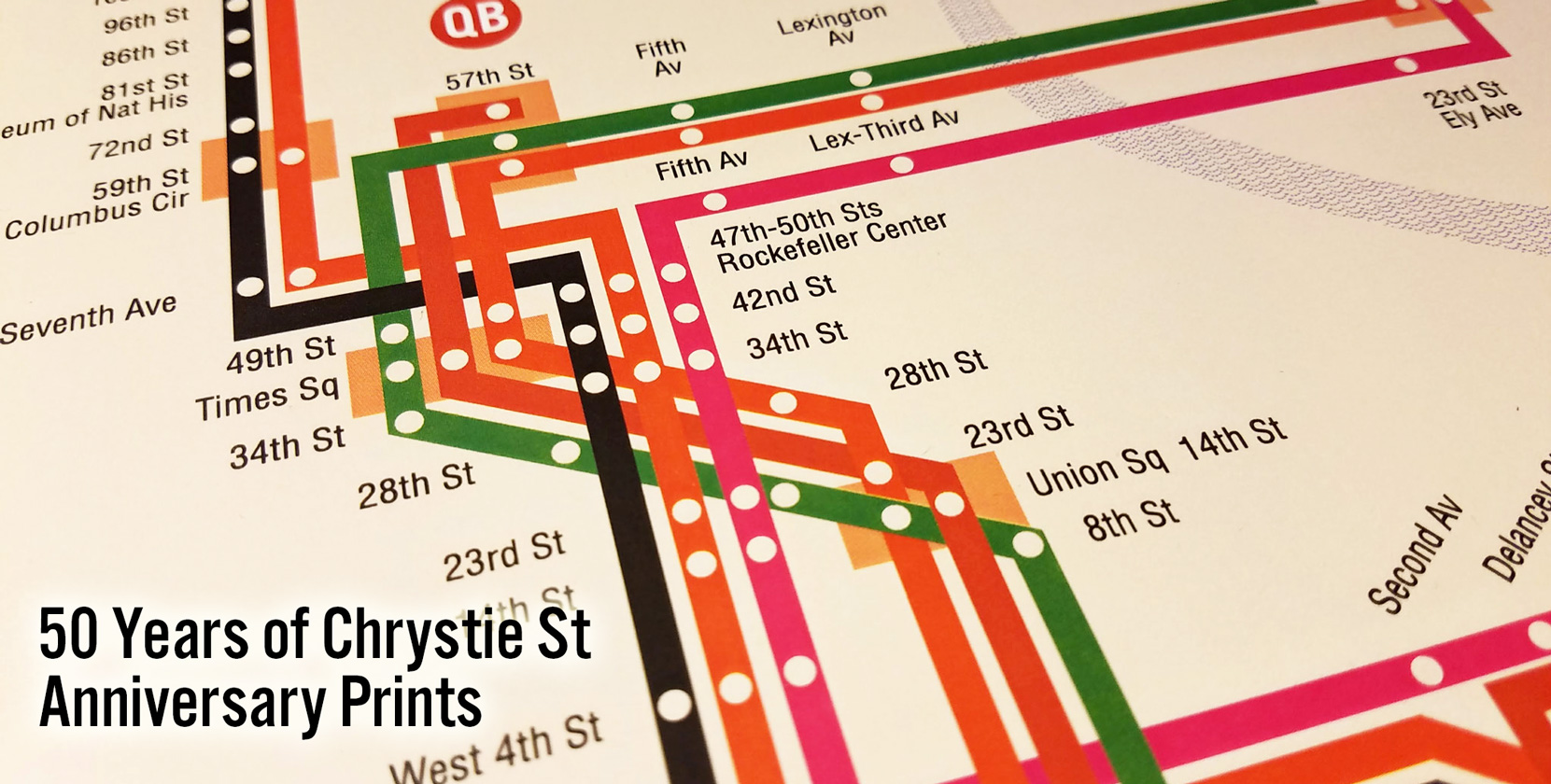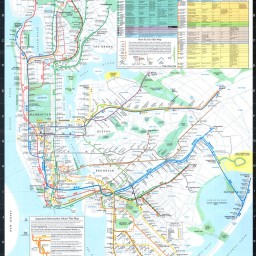 planning document for the entire city. Plans included a LIRR connection to JFK via the abandoned LIRR Rockaway Branch but only "further study" for a connection from Jackson Heights, Queens to LaGuardia. Due to the financial crisis that hit the city shortly thereafter nothing was built, however a super-express "Train to the Plane" service from 57th/6th Ave to Howard Beach was created and ran from 1978 until 1990. This still required a bus transfer at Howard Beach that proved unpopular as the train did not run all the way to the terminals.
In 1998 mayor Giuillani proposed two rail links to the airports, the AirTrain from JFK to Jamaica which was built on an elevated track over the Van Wyck Expressway, and an extension of the BMT N train from Astoria-Ditmars to LaGuardia. The N train extension faced still opposition from residents and politicians because it would have extended the elevated tracks through a residential section of Astoria (in reality the preferred route would have run through a mostly industrial section of Steinway). In 2003 after the JFK AirTrain opened and proved popular a proposal to extend it along the LIRR Atlantic Branch to downtown Brooklyn and Manhattan (either via the Manhattan Bridge or through a subway tunnel) was proposed but the high price tag torpedoed the plan.
Access to LaGuardia remains a problem as the only way to get there via public transportation is via crowded buses on local streets. It's surrounded by stable built up residential neighborhoods which makes any plan for a subway difficult and expensive.
The Governor's new plan works like this: a single 1.5 mile line would run from the LaGuardia terminals east along the waterfront side of the Grand Central Parkway and terminate at the Mets-Willets Point station on the IRT 7 and LIRR Port Washington Branch. The line would run along an elevated track like the existing AirTrain, though no exact plans have been released as to what the structure would look like at the subway/LIRR terminal.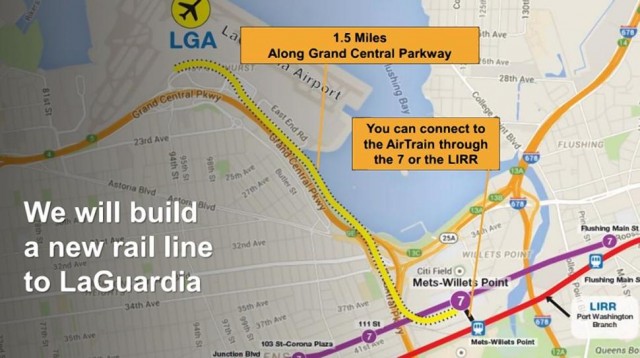 Most of the criticism so far has been about travel time. The Transport Politic gives a detailed breakdown of different point-to-point travel times via different potential routes including the N train extension and an alternative route from Jackson Heights to LaGuardia via the BQE. The main contention points being that traveling out to Mets-Willets Point and then transferring to backtrack to get to LaGuardia won't shave enough time off the commute to make it worth the trip; apparently only an express subway to the airport would be fastest. Many point out that the LIRR only runs two peak trains a day to Mets-Willets Point when there are no games at CitiField and the 7 train is crowded at rush hour.
I find this criticism short sighted. Let's break it down:
First off, since there is no fast and affordable way to reach LaGuardia via any new routing of a subway or AirTrain the argument about travel time is moot. LaGuardia has a different commuting patter than a central business district (i.e. Midtown, Financial District). What this means is that there is no "peak" and "off peak" when it comes to traveling to the airport; airport travelers are different than average commuters. Shaving 8 or 10 minutes off a trip is not the point of building a rail link to the airport. The new AirTrain with a connection to the 7 train or LIRR will connect travelers effectively and smoothly between the airport and midtown Manhattan which is the only thing that needs to happen. It's not about speed, it's about a smooth car free connection.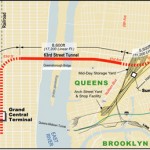 Secondly, many bring up the issue of already crowded subways and low train frequencies on the LIRR. To that I would ask: What is a more affordable and simpler option, building an extension of the subway or increasing train headways on the LIRR? The MTA is undergoing two large projects which will address this: first they are installing a Communications-Based Train Control (CBTC) on the 7 train which will allow for more trains with closer headways so there will be higher capacity on the 7 train. Second there is the East Side Access project which will bring LIRR trains into Grand Central. Specifically this will allow Port Washington line riders a one seat ride to Grand Central as well as Penn Station. These enhancements will increase service to Willets Point so much so that either line will be able to handle the new airport travelers.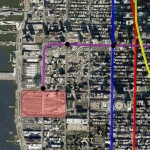 I also want to look at some additionals point that no one has brought up yet. There are currently two major city led development projects at either end of the 7 train. In Manhattan the Hudson Yards project is in full swing and the 7 train extension is slated to open this year (though last minute issues keep pushing the opening date back). In Queens the city is undertaking the redevelopment of Willets Point, currently home to chop shops and other light industry. The city wants to turn this into a major hotel and conference center due to it's location near LaGuardia. Building an AirTrain to connect with the 7 train, instead of an extension of the N train or another routing, directly connects airport travelers with this is hotel center at Willets Point and connects them to the myriad of new hotels and offices going up around the Hudson Yards (and not to mention all the new hotels in midtown that have been popping up). What this means is that building the AirTrain to Willets Point will have a higher economic benefit to the city than other routes.
There is also the issue of building any new infrastructure in a city as crowded as New York. There isn't much new land for trains and train yards. Extending a subway to the airport would have to be all underground which would be cost prohibitive. Elevated tracks through residential neighborhoods are a non starter. The routing along the Grand Central Parkway to Willets Point solves all problems. It can run elevated (and thus much cheaper to build) because it's running between a highway and Flushing Bay. The southern section, the terminal at the Mets-Willets Point station, is surrounded by parking lots and train yards. Any new train yard needed for the AirTrain rolling stock has plenty of room to be built and the existing parking lots can be uses on non game days for short term parking. While some see the path of least resistance this routing has added benefits that other just don't have.
Additionally, and the furthest out there, is that building a second AirTrain to Willets Point could mean a future connection between the new and the existing AirTrains. A possible future extension could run along the Van Wyck Expressway from Willets Point to Jamaica thereby connecting both LaGuardia and JFK with a single seat ride that avoids Manhattan completely. This seems far out there to the average New Yorker but as I've stated before airport travelers aren't average commuters. Many people need to change planes during layovers and having a quick, one seat ride from airport to airport would give airlines much greater flexibility when it comes to serving both airports. Right now both operate separately from one another but a direct rail connection could create an opportunity for both airports to work together which would free up terminal and runway space.
Cuomo knows what he is doing here. An astute political scion he knows what it takes to get things done in New York. This isn't the day of Robert Moses where he could just build what he wants through any neighborhood and have the feds pay for 90% of it. Many may wish that the MTA would build an extension of the N train to LaGuardia but the MTA doesn't do anything unless someone finds them the money to do it. Bloomberg paid for the 7 train extension to Hudson Yards and the feds paid for the Second Ave Subway and East Side Access, the only two projects the MTA really wanted to build as it will ease congestion and actually improve operations. Even their most recent capital plan is only 50% funded.
The basic truth is that the MTA doesn't see a subway extension to the airports as a high priority. The Port Authority on the other hand is very interested as it owns and operates all the major airports in the NYC-NJ region. The PA has a vested interest in making the airports more accessible and efficient. The PA is even working on a plan to extend the PATH to Newark-Liberty airport. Building an AirTrain, run by the PA, is the best for all parties involved. The MTA can show off new service its been building when the East Side Access opens up without paying extra for a new subway line and the PA can get more people through LaGuardia faster with a project they don't have to pay for.
While it's not perfect, and there was never a way for any subway to LaGuardia to be perfect, this new proposal is one that will benefit the city in ways many can't see. It can't come soon enough.