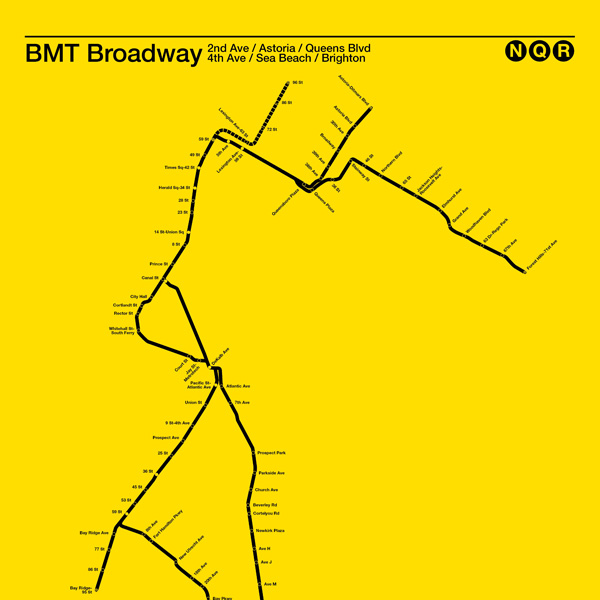 UPDATE!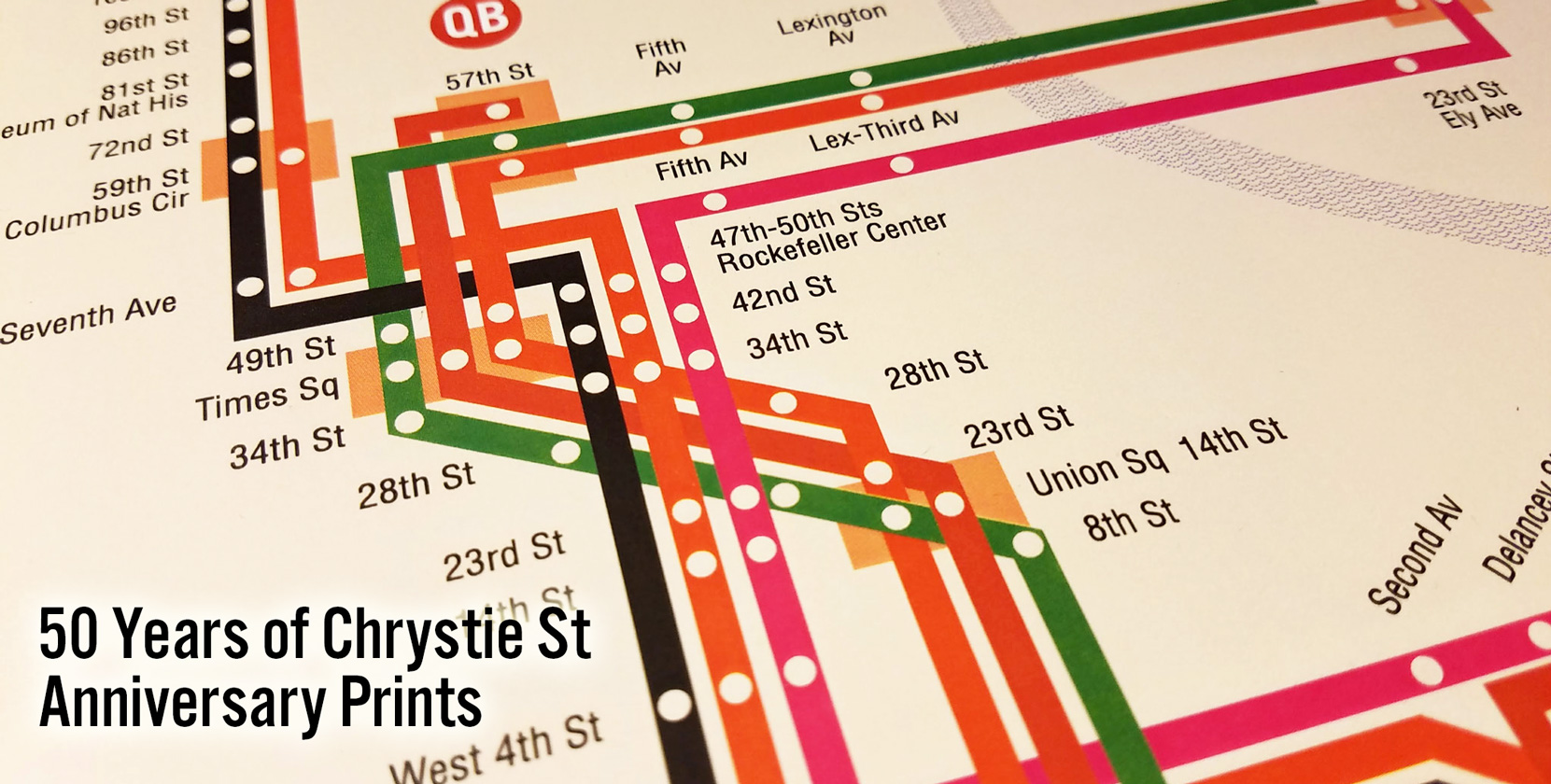 I've just launched a Kickstarter campaign to raise funds to print these posters! Donate $25 and get a poster of your choice!
http://www.kickstarter.com/projects/vanshnookenraggen/nyc-subway-infographic-posters
---
The NYC Subway Diagram set is a new series of posters which show the lines of the subway as they are geographically.  Each line is geographically to scale to itself (meaning no two posters are at the same scale) and not abstracted.  The lines themselves are taken out of their context and set against a sold color background, the color of the line, and beautifully contrasted.  All stations are show; single stations as an open circle and transfer stations as a solid circle.  The the tops is the name of the trunk line and each branch line as well as the famous "bullets" with each train.  At the bottom is a short description with some history as well as statistics about how each line compares to the entire system.